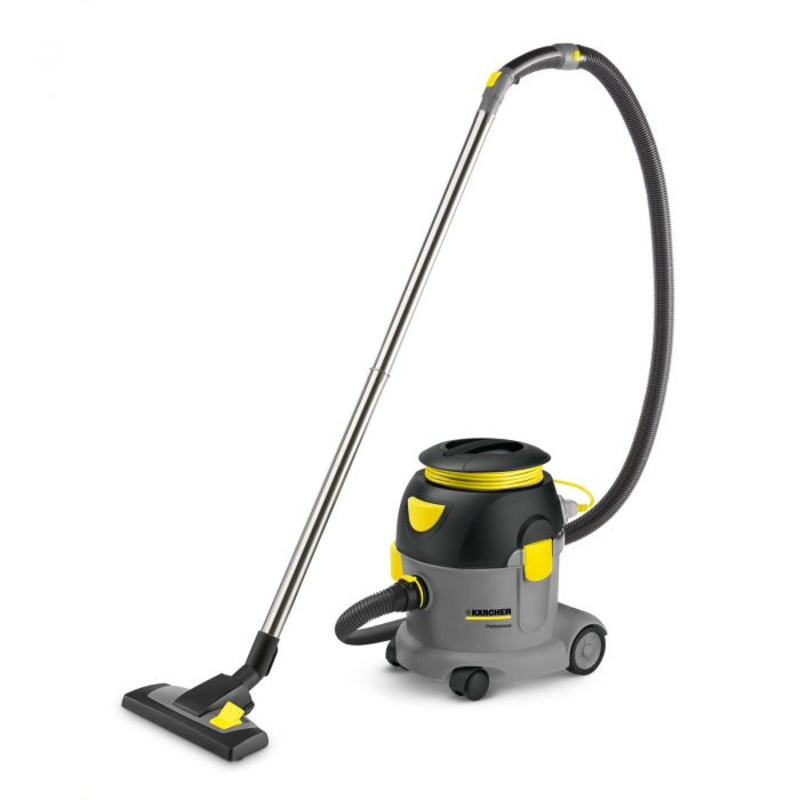 High value tub vacuum cleaner designed for professional cleaners.
The T10/1 Adv brings new levels of quality and value to the contract cleaner tub vacuum sector. With key features designed to keep purchase and maintenance costs low, the T 10/1 Adv offers the toughness, simplicity, performance and value contract cleaners demand.
FEATURES & BENEFITS
Large, round permanent main filter of washable nylon
Extremely strong and dense enough for vacuuming without a filter bag.
Service-friendly
The cord can be replaced quickly and easily by loosening two screws.
SPECIFICATION
Air Flow: 53 L/S
Container Capacity: 10 L
Max Power: 800 W
Cable Length: 12 Meters
Voltage: 240 V
Weight: 6.3 KG
ACCESSORIES INCLUDED
2.5 Meter Suction Hose
2 x Metal Suction Tubes
Fleece Filter Bag
Antistatic System
Floor Tool
Karcher Professional Tub Vacuum Cleaner T 10/1
STOCK CODE: EB/KART10/1
£

108.99
(INC VAT)
£

90.83
(EX VAT)
Free delivery on orders over £45 (Most UK)
Save Money . Work Smarter
WAYS TO PAY: