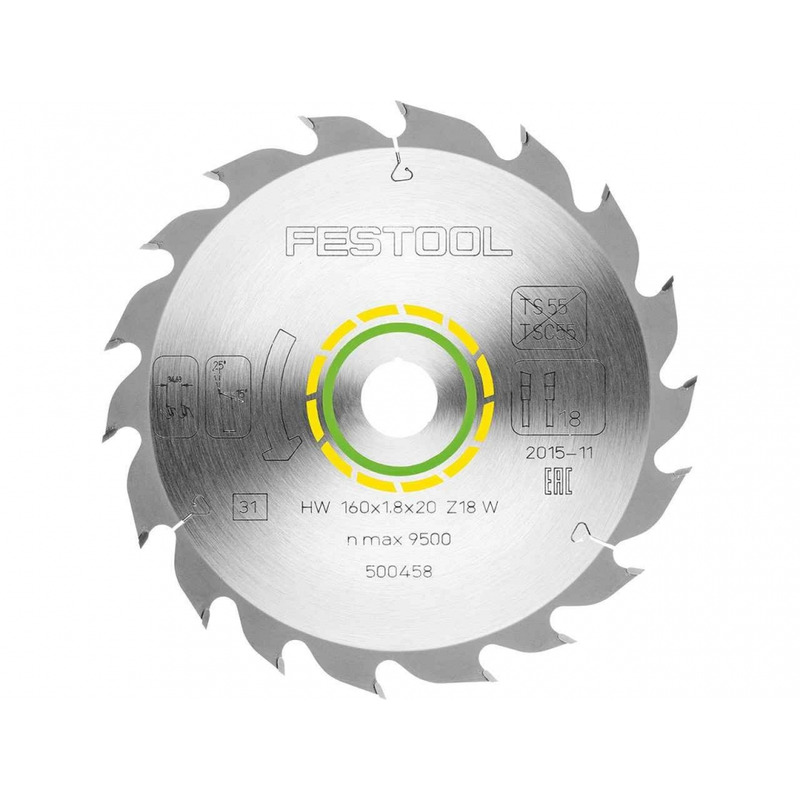 The teeth on this blade slope to the left and right and cut alternately. The alternate top bevel blade is an all-purpose blade for all types of wood.
For all wooden materials, building panels, soft plastics, coarse cut.
Technical Data:




Diameter - 160 mm
Cutting width - 1.8 mm
Hole - 20 mm
No. of teeth - 18
Chip angle - 25°
Tooth shape - W
Suitable for tool type:




HKC 55 Cordless Circular Saw.
Festool 500458 Standard Saw Blade for HKC55 (160mm x 1.8 x 20mm)
STOCK CODE: EB/FES500458
£

21.99
(INC VAT)
£

18.33
(EX VAT)
Free delivery on orders over £50 (Most UK)
Save Money . Work Smarter
WAYS TO PAY: