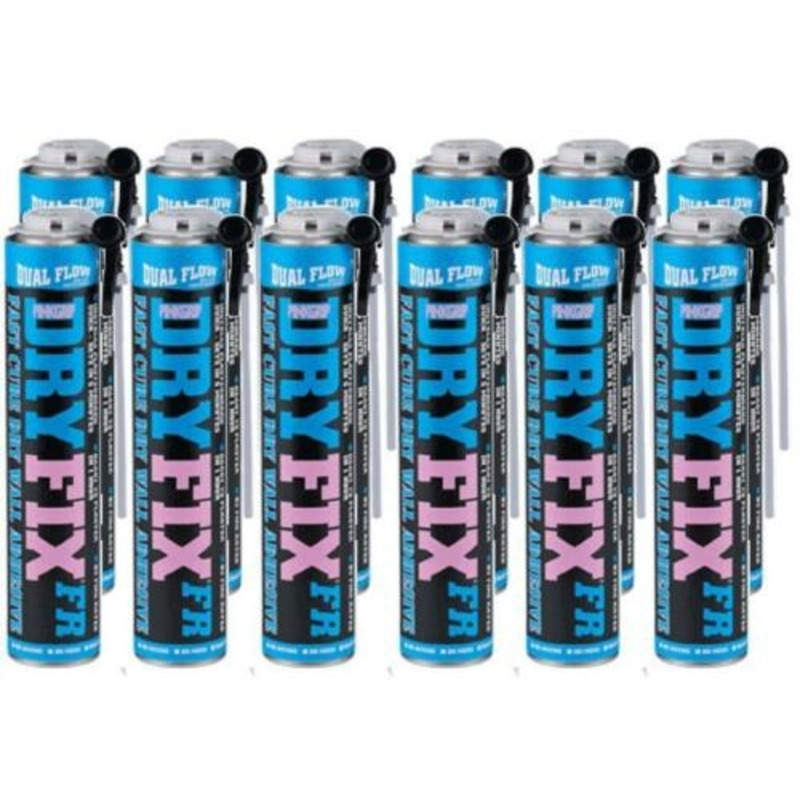 Box of 12 Everbuild Dryfix
Pinkgrip will stick just about anything on a building site that needs sticking. Its amazing grabbing strength not only removes the need to pin under the workpiece to prevent slumping, but its revolutionary initial Direct Bond eliminates the need for double stick methods. Pinkgrip can be used inside and outside and adheres to just about every building substrate.
PINKGRIP DRY FIX is a revolutionary new type of fast curing, adhesive foam that has been specially developed for the rapid installation of Plasterboard, Insulation Boards and other sheet materials such as Roof Decking and Floorboards. PINKGRIP DRY FIX provides significant labour saving and convenience benefits when compared to traditional dry wall adhesives. It will bond to most common building substrates; can be applied horizontally or vertically to the board, wall or battens/beams. The foam expands very minimally on application but enough to fill any gaps on uneven surfaces.
Everbuild DRYFIX712 Box of 12 Pinkgrip Dry Fix 750ml Dual Flow
STOCK CODE: EB/EVEDRYIFX7/X12
£

83.99
(INC VAT)
£

69.99
(EX VAT)
Free delivery on orders over £40
Save Money . Work Smarter
WAYS TO PAY: