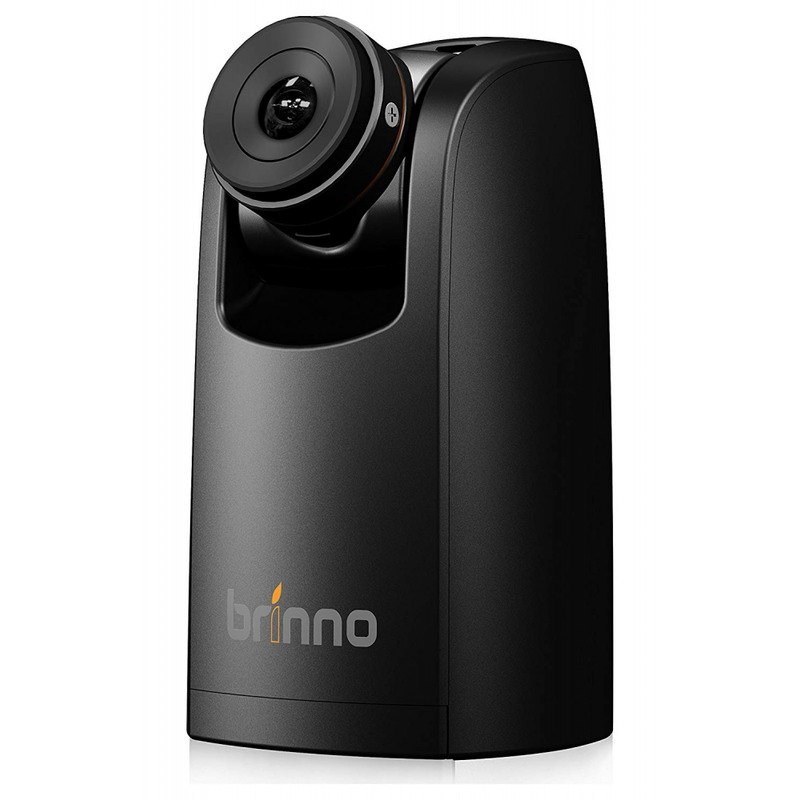 Please note: This item comes with an 8GB SD card - It has the capacity to support up to a 32GB card.

The Brinno TLC200 PRO will record for months on its 4 AA batteries, while saving your Time Lapse Video to the SD Card. No stitching thousands of frames together in post processing. Anyone can now create High Definition Time Lapse Videos, any time, any place.
The Brinno TLC200 PRO is built with a HDR ( High Dynamic Range ) image sensor making the creation of high quality Time Lapse Videos a snap, even in low light situations where other cameras miss details.
Stunningly simple to use, simply stunning results.
Yes, the Brinno TLC200 PRO instantly produces high quality videos which are compressed into smaller files making playback on smart phones*, with the Brinno ABR100, a snap and making them easy to easy share with the world.
With the TLC200 Pro's CS-mount interface, you can always choose a suitable lens for your needs.
Turn your TLC200 PRO into a Construction Camera with world record class, long term battery life...
40 days while taking a photo every 5 minutes at the Daylight Scene setting.
The new TIMER function allows you to program when the camera will wake up and begin recording and when it will shut off. You now have complete control without needing to be there to turn the camera on.
Set it forget it.
- High performane HDR video sensor, capture Time Lapse video in any light!
- Awesome low light recording and sharper images.
- Sharper, brighter images with this aspherical glass lens.
- TLC200 Pro captures and converts thousands of photos into a Time Lapse video.
- Don't like the lens included? Fine, choose the lens you want.
- A wider area can be recorded creating panoramic images!
Lens system

-Field of view (FOV) angle: 112°
-Rotating: Y
-Rotating direction: Vertical
-Angle of rotation: 120°
-Closest focusing distance: 0.4 m
-Fixed aperture: 2 mm
-Interchangeable lens: Y
-Lens mount interface:
Brinno TLC200 Pro 32 GB Capacity Camcorder - Black
STOCK CODE: EB/TLC200PRO
£

154.99
(INC VAT)
£

129.16
(EX VAT)
Free delivery on orders over £45 (Most UK)
Save Money . Work Smarter
WAYS TO PAY: