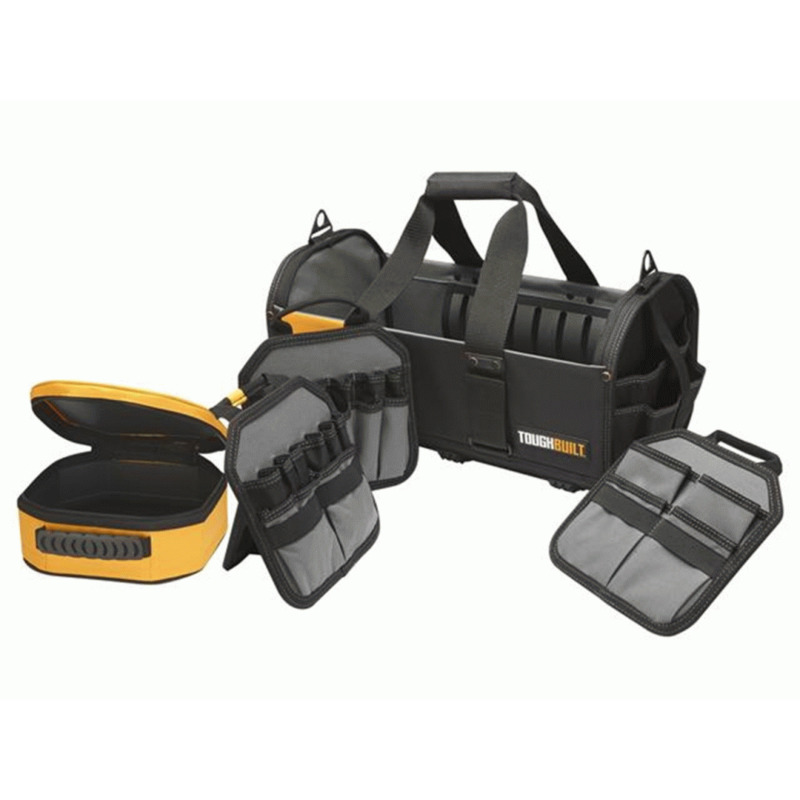 This ToughBuilt® Modular Tote transforms how professionals carry tools and supplies. Its 5 versatile components can be configured to the tools required for specific tasks.
A removable SoftBox™ fits snugly into the body, 3 tool dividers with pockets can be arranged and removed to fit your needs, and 1 divider includes a kickstand to conveniently stand tools needed for the job at hand.
The tote's 57 versatile pockets and loops include structured external pockets that flex to securely hold tools, level straps on the back and a large variety of pockets on the dividers. Made with rugged HardBody™ construction and heavy-duty rivet reinforcement, this hard-working tote withstands rigorous demands.
Size: 45.7cm (18in)
ToughBuilt TOU-81-18 18in Modular Tote
STOCK CODE: TOU81-18
£

40.99
(INC VAT)
£

34.16
(EX VAT)
Free delivery on orders over £50 (Most UK)
Save Money . Work Smarter
WAYS TO PAY: