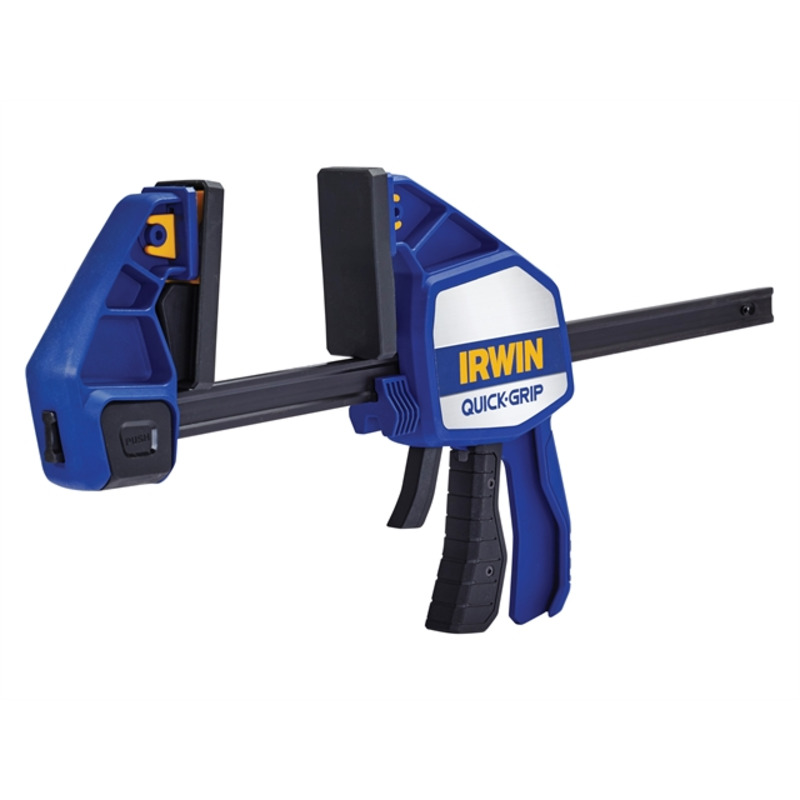 "The IRWIN® Quick-Grip® Xtreme Pressure Clamps can be operated with a single hand and offer a clamping force of 250kg. A tool-free, Quick-Change™ function allows the jaws to be reversed to perform a spreading action.
Features longer length jaws with a unique swivelling action to keep constant pressure on uneven surfaces. They also have a bar rest to allow you to place larger items in the clamping jaws hands-free.
Enhance your clamps with a wide range of Quick-Grip® Clamp Accessories."
1 x IRWIN® Quick-Grip® Xtreme Pressure Clamp 300mm (12in)
IRWIN Quick-Grip Q/GXP12N 300mm 12in Xtreme Pressure Clamp
STOCK CODE: Q/GXP12N
£

23.99
(INC VAT)
£

19.99
(EX VAT)
Free delivery on orders over £50 (Most UK)
Save Money . Work Smarter
WAYS TO PAY: