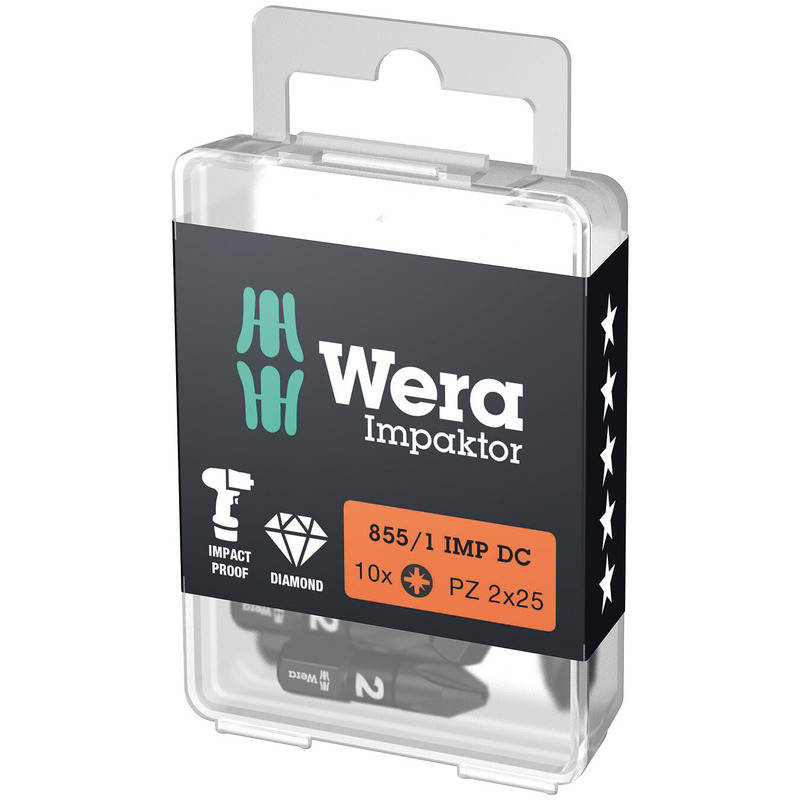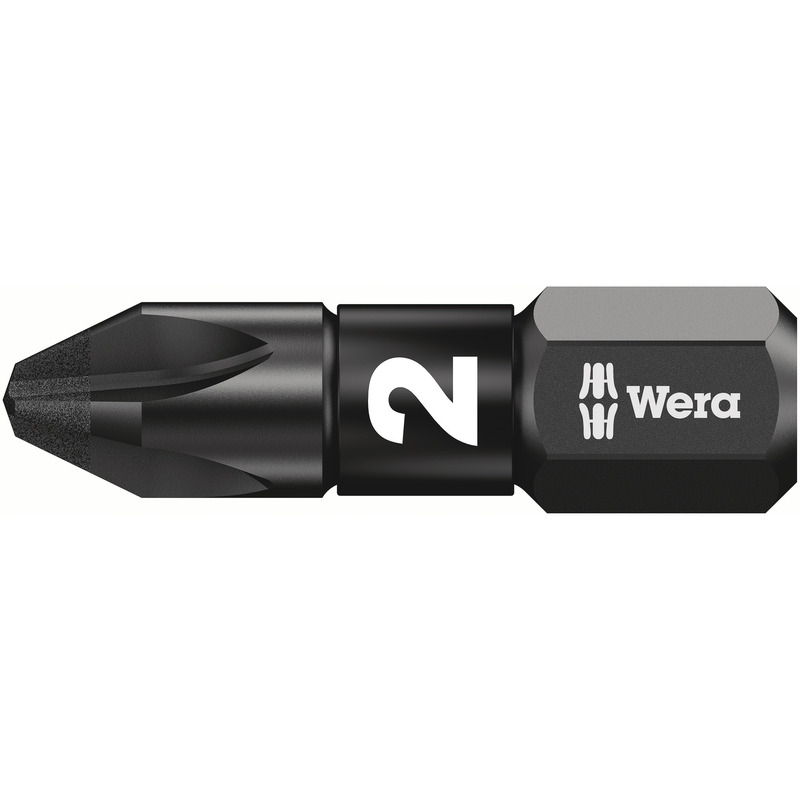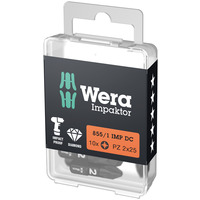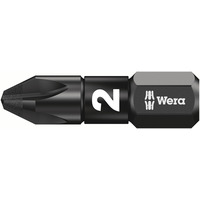 High quality bits for Pozidriv* screws.
The Impaktor technology offers an above-average service life even under extreme circumstances.
Enhanced friction resistance, thanks to the rough diamond-particle coating on the bit tip, prevents any slipping out of the screw head.
Particularly suitable for use with customary impact drivers.
¼" hexagon, suitable for holders as per DIN ISO 1173-D 6.3.
* Pozidriv = registered trademark of European Industrial Service Ltd.
Wera 855/1 IMP DC PZ2x25mm Impacktor Bit - 10pc
05057621001
STOCK CODE: WER05057621001
£

18.99
(INC VAT)
£

15.83
(EX VAT)
Free delivery on orders over £55 (Most UK)
Save Money . Work Smarter
WAYS TO PAY: