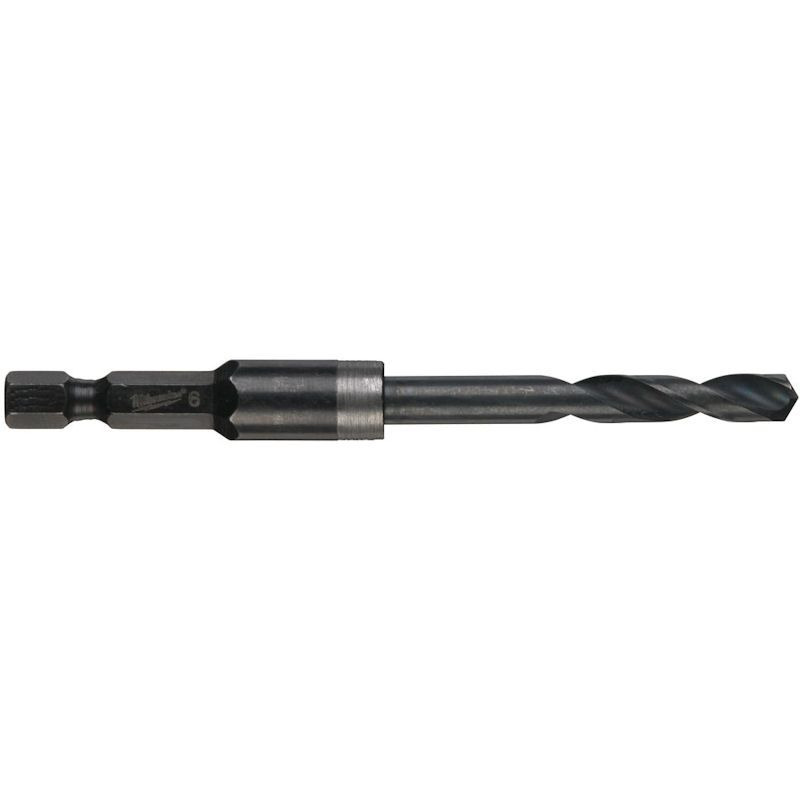 Genuine Milwaukee accessories.
Drill bit quality: High quality high speed steel ground from solid.
Tip geometry: Split point DIN 1412 C. Point angle: 135°.
Flute: Thunderweb design. Reception: ¼ Hex (DIN 3126 - E 6.3).
Surface / Colour: black oxide. Right hand cutting edge.
Application: Suitable for drilling in steel, cast iron, alloyed and non-alloyed material up to 900 N/mm² and wood / plastics.
Thunderweb parabolic shaped web is characterised by larger web cross section for extra strength.
Accepts higher feed pressure and torque for longer lifetime.
Thunderweb flute is an open flute with flatter twist angle for smaller chippings, ideal for drilling harder steels i.e. stainless steel.
Ejects hot chips rapidly, dissipates heat better increasing lifetime.
MILWAUKEE 6MM SHOCKWAVE IMPACT DUTY HSS-GROUND METAL DRILL BIT
STOCK CODE: MIL4932352451
£

2.99
(INC VAT)
£

2.49
(EX VAT)
Free delivery on orders over £50 (Most UK)
Save Money . Work Smarter
WAYS TO PAY: