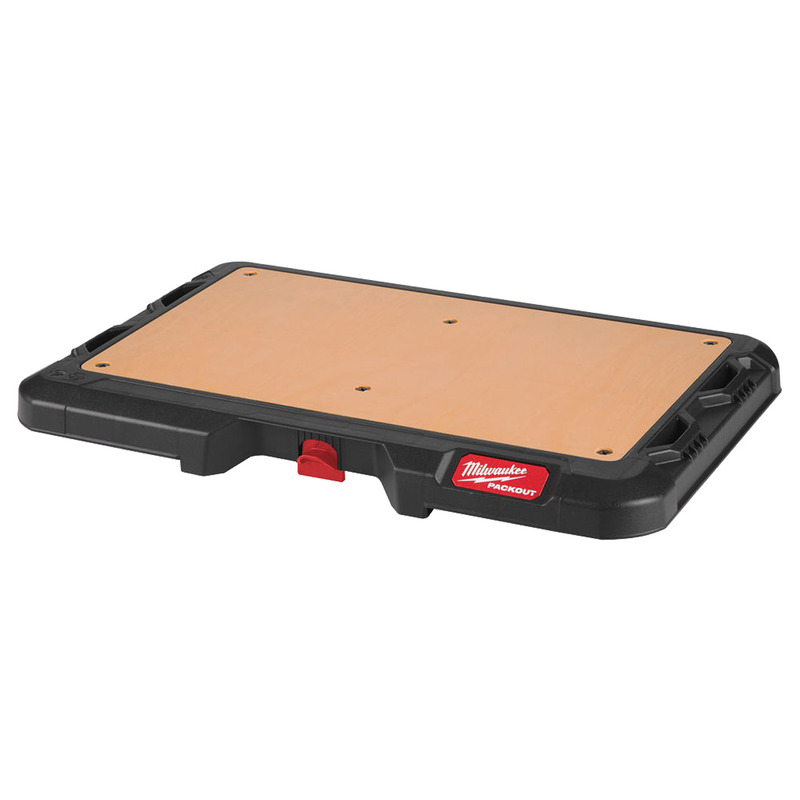 The Milwaukee PACKOUT Customisable Work Surface is an impact resistant smooth work surface. This would be used mostly by trade professionals. The Work Surface is constructed with impact-resistant polymers and 1/2 inch marine grade wood top. It can be easily transported from different jobs and provides you with a durable, hard surface that is easy to assemble and work on. It allows you to attach vices, chargers and a variety of other items. It can be used for a variety of jobs, including, writing on, working on, keeping accessories on etc. Supplied as a single unit.
Features and Benefits:
Fastener Ready Mounting Surface Can sit on any surface and allows you to attach vices, chargers and other items.
Impact Resistant Polymer Construction Polymer construction is superior in strength and weight performance.
Smooth Work surface Easy to write on and work with.
Technical Specification:
Product Group - Equipment
Type - Tool Organiser/Compartment Box
Dimensions (WxDxH)(mm): 607.06 x 389.128 x 50.8
1/2" Thick Fastener-Ready Surface
22k Weight Capacity
Milwaukee 4932472128 PACKOUT Customisable Work Surface
STOCK CODE: EB/MIL4932472128
£

44.99
(INC VAT)
£

37.49
(EX VAT)
Free delivery on orders over £45 (Most UK)
Save Money . Work Smarter
WAYS TO PAY: